Teach With The World Standard in your Curriculum
Teaching Partner Benefits include:
A LearnZIMS educational license provides your curriculum with instant international credibility.
If you are a ZIMS user, teaching your staff how to properly use ZIMS can be daunting, with a license of LearnZIMS you can provide your staff with a fear-free learning environment to master the skills you want them to have before accessing your live data.
Discounts available to current ZIMS institutions.
Use Case Studies - Webinars and Recordings
Designed by the Community - For the Community
-A LearnZIMS educational license providing teachers and students with a fear-free learning environment that allows students to master ZIMS skills before accessing live data.
-An educational license insures that graduating students enter the zoological workplace with competitive, state-of-the-art record keeping skills.
-Access to Species360's comprehensive training content library is provided to educational partners for use in developing your curriculum.
-Read-only access to some live ZIMS database functionalities, including Species Holding
ZIMS - The Global Standard

Global Information Serving Conservation
| | |
| --- | --- |
| STUDBOOKS IN ZIMS | |
| Association | >800 Species |
| AZA SSP | ~350 |
| EAZA EEP/EEB | ~300 |
| ZAA ASMP | ~100 |
| WAZA ISB | ~60 |
| | Soon! |
| Japan | Soon! |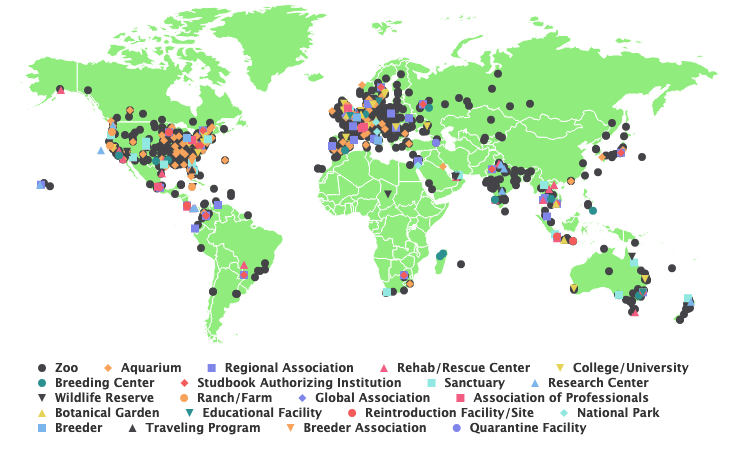 ~1,200 Members on over 97 Countries are #ServingConservation every day in ZIMS!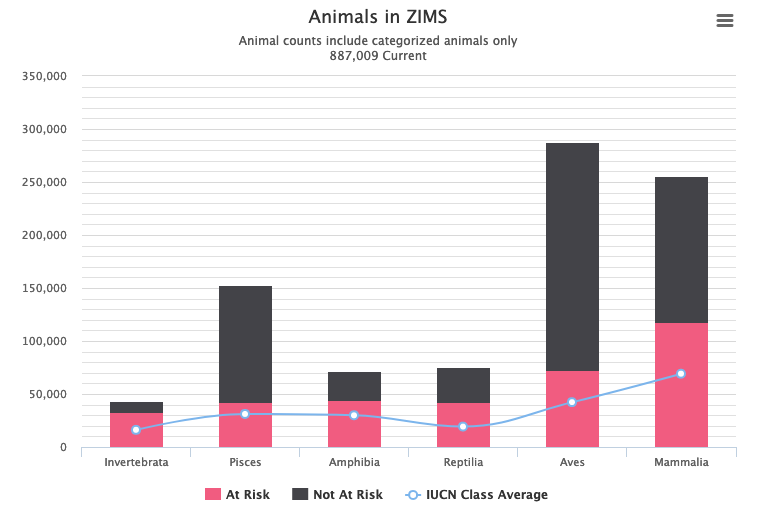 Nearly 800,000 records are managed every day in ZIMS in over 100,000 active sessions!
Educational Partners Teaching With LearnZIMS
​
Delaware Valley
University
Zoological Sciences Program


Doylestown, PA - ​United States


Portland Community
College
Biology & Management of
Zoo Animals


Portland, OR ​- United States


Reaseheath
College
Animal
Management Course


Nantwich, Cheshire - United Kingdom


Roskilde Technical
College
Zookeeper Training
Roskilde, Sjælland - Denmark
​
Van Hall
Larenstein
University of
Applied Sciences


Leeuwarden - The Netherlands


North Carolina
State University
Department of
Biological Sciences


Raleigh, NC - ​United States




VIVES-Be


Department of
Animal Care


Roeselare - Belgium


Sparsholt College
Hampshire
Animal Management
and Veterinary Nursing


Hampshire - United Kingdom

​
​
​
Nottingham Trent
University
Zoo Biology


Nottingham - United Kingdom




Unitec Institute of
Technology
Certificate in
Animal Management
Auckland - New Zealand


Santa Fe College
Teaching Zoo
Zoo Animal
Technology, A.S.
Gainesville, FL - United States

Animal Behavior
Institute, Inc. (ABI)
Zoo & Aquarium
Science Certificate
Durham, NC - United States

​
​


Southern Denmark
University
Guest Lecture for BB837
Denmark



Moorpark College
America's Teaching Zoo -
Exotic Animal Training
& Management
Moorpark, CA - United States


Aeres MBO Barneveld
Vocational College
for Animal Husbandry
Barneveld, The Netherlands


​
The University of Queensland
Gatton Campus
Australia



​
​


Otterbein University
Zoo and Conservation Science
Westerville, OH - United States





The University of Edinburgh
Edinburgh Zoo and
Animal Handling
Edinburgh - United Kingdom





Shuttleworth College
Animal Sciences
Bedfordshire - United Kingdom




​
Taronga Training Institute
Conservation Society Australia ®
Taronga Zoo - Australia




Spånga Gymnasium
Animal Care Department
Spånga - Sweden




Berkshire College
Animal Management
Berkshire - United Kingdom
​
Central Campus
High School
Aquarium Science
and Marine Biology Programs
Des Moines, IA - United States
​
Penta Career Center
Small Animal Care
Perryburg, OH - United States

Liverpool John Moores
University
School of Natural Sciences and Psychology
Liverpool - United Kingdom

North Lindsey College
Animal Management
North Lincolnshire - United Kingdom


Ingelstadgymnasiet
Djurvård
Ingelstad - Sweden


​
Bishop Burton College
Animal Management
Bishop Burton - United Kingdom


Writtle
University College
BSc (Hons) Animal Management
(Zoo and Wildlife Conservation)
Essex - United Kingdom


Capel Manor College
Animal Management
Brooks Farm, Crystal Palace,
Enfield and Gunnersbury Park
- United Kingdom



​

Regional Associations Teaching With LearnZIMS
Teaching Partners
Around the World
Lead with
LearnZIMS
courses taught by our educational partners are guaranteed to have global relevance
Teach the World Standard
-When you license LearnZIMS, you represent
40 years of global best practices in records management
-Our Teaching Partners advertise their expertise in industry-standard practices and we certify your course is of high quality by offering you the use of our Teaching Partner logo, useful when marketing your program in print or web. Vector image available - contact training@species360.org
-Link back to this page showcasing your leadership in a community-of-practice focused on instruction of records keeping best practices:
http://training.species360.org/TeachingPartner/
LearnZIMS Teaching Partners
Schools, Universities and Teaching Organizations
Delaware Valley University - US
Roskilde Technical School - DK
Portland Community College -US
Reaseheath College - UK
Van Hall Larenstein - NL
North Carolina State University - US
Vives - BE
Sparsholt College Hampshire - UK
Nottingham Tent University - UK
Unitec Institute of Technology - NZ
Santa Fe Zoo Animal Technology Program - US
Animal Behabior Institute (ABI) - US
Open Colleges - AUS
Moorpark College - America's Teaching Zoo EATM - US

Aeres MBO Barneveld - NL
University of Queensland - AUS
Otterbeing University - US
University of Edinburgh - UK
Shuttleworth College - UK
Taronga Training Institute - AUS
Spånga Gymnasium - Sweden
Berkshire College, Berkshire - United Kingdom
Central Campus High School, IA - United States
Penta Career Center, OH - United States
Liverpool John Moores University - United Kingdom
Ingelstadgymnasiet - Sweden
Bishop Burton College - United Kingdom
Writtle University College - United Kingdom
Capel Manor College - United Kingdom



Regional Association Partners

AZA Institutional Records Keeping - US
EAZA Academy - NL
BIAZA Academy - UK
Zoo Aquarium Association - AUS/NZ
AFdPZ - FR
ZRA - US
ABWAK - UK
AZAB - BR
SAZA/SDF - SE
Teaching Partner Logo -
Educational Members Only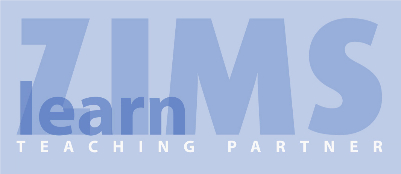 Vector image available - contact training@species360.org for more details.
Link back to this page - http://training.species360.org/TeachingPartner/
More information on our teaching partnership - http://training.species360.org/LearnZIMS/